How To Set Up A Proper Financial System In Your Business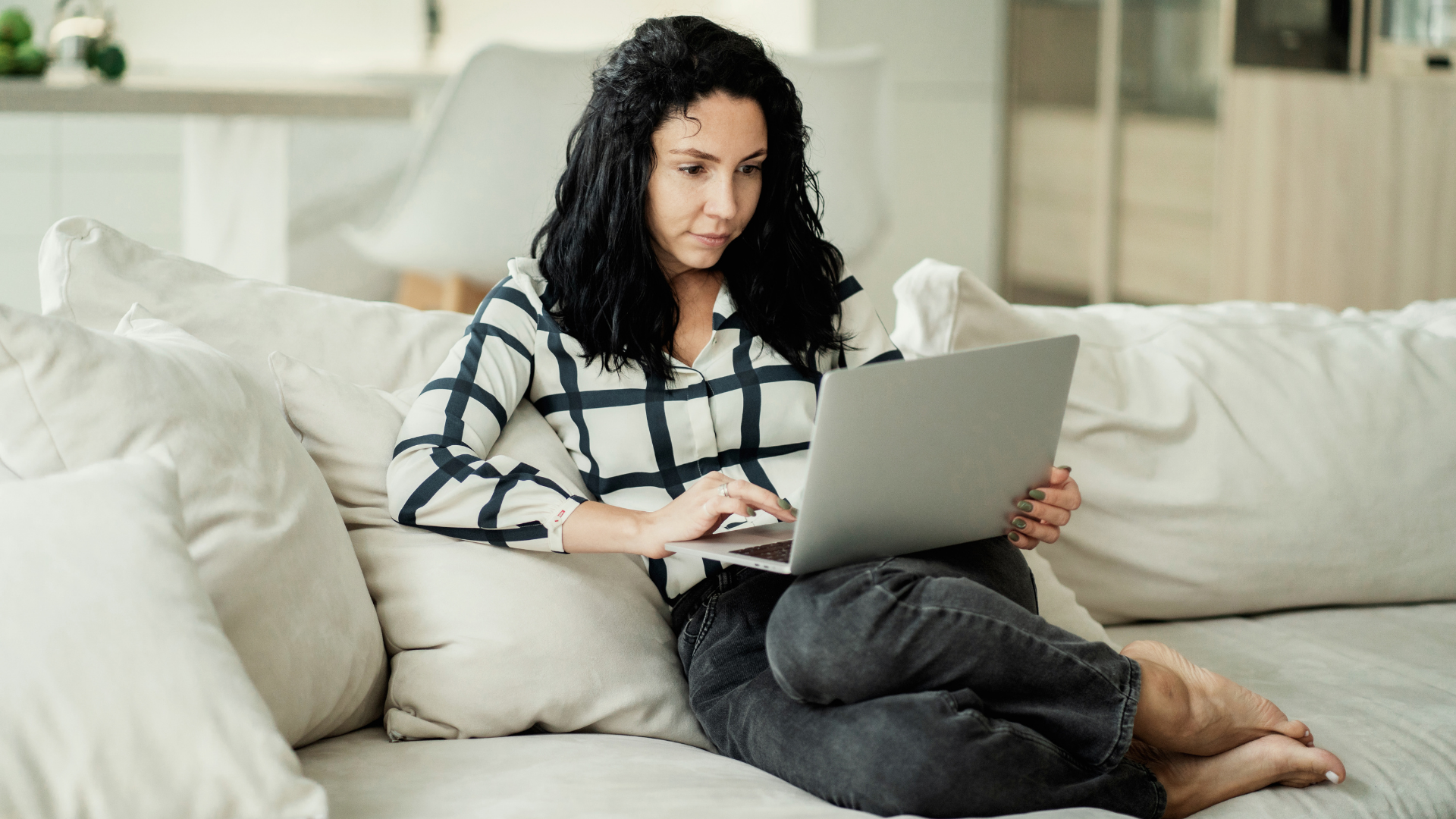 Did you know that only 19% of people in the US believe that budgeting is a vital tool for finance? (prnewswire.com) So how do we move beyond the general distaste of it and start actually holding yourself or your employees accountable for our spending habits?
Well, let's start by putting a few things in perspective. If you DON'T create a system for managing your money...you're going to be broke. Forever. You'll never achieve financial freedom or build that lifestyle you want by wishing, fishing or overspending!
Benjamin Nadler - licensed financial advisor and inventor of The Financial Grip System™, is back on The Six Figure Biz Podcast this week to show us how to implement his system in your business - to get higher returns, NOT lose money, and optimize for tax season.
A Written Financial Plan
The first error we see business owners make is to not have in place a written financial plan for the business.
The reason for this lack is easy to see - most Certified Financial Planners charge between $3k - $20k for this service! But even a plan written on your own is better than none at all.
When business owners - even solopreneurs, operate without a written financial plan in place, it puts them at risk of loss, embezzlement by employees, overpaying for taxes, and many other risks.
The solution is simple.
Create a written plan for how you handle money in your business! There are twelve elements to such a plan, and in this episode we will cover each one, and how to add it to your business and achieve greater returns, profitability and success.
Click here to connect with Benjamin Nadler for a Free Financial Plan.
One: Put It In Writing
Imagine you were walking through a forest toward a distant mountain. So long as you could see the peek, you would make progress toward it, know which way to follow the road when it forked, and generally have confidence and self-assurance about your direction.
But occasionally in any adventure, the trees or clouds or a storm may obscure your view of the mountain. It is at these times we want to consult a map.
Imagine trying to reach that mountain in a storm with no GPS?
A financial plan is only a dream until you've mapped out the route, put it in writing, and caught your bearings around you enough to let it guide you where to go.
Two: Quarterly/Annual Budgets
Step one of The Financial Grip System™ is to manage your cash flow by creating a quarterly and annual budget.
Too often, we find business owners and entrepreneurs only including regular recurring expenses on the monthly or weekly budget, and forgetting to account for annual or quarterly payments such as workman's compensation, insurance premiums, or taxes.
By creating a quarterly and an annual budget and dividing it by 52, you have a more realistic idea of your weekly make/break number and can set quotas and do a proper assessment of whether you are truly in good financial shape.
Do this, and the rest is possible! The world is yours for the taking. Just believe us when we say, it IS all possible if you just do this first most important step.
Download The Financial Grip: Business Financial Planning Workbook and make a list of ALL your expenses.
Three: Policies And Procedures
Documenting your successful actions and the processes by which you manage money in your business is a primary way any executive helps the business grow.
And a business that fails to have on file written policies for guidance on what to do in financial matters leaves itself open to a higher risk of embezzlement and fraud.
This also will assist HR in onboarding and training new employees; by writing everything down, you eliminate the need to repeat the same advice to person after person.
Even for solopreneurs, have a checklist of all the actions that need to be taken weekly, monthly, quarterly and on an annual basis to manage your business finances.
Four: Weekly Financial Planning Meetings
Meetings are a time to coordination actions amongst the various departments of a business, and the entities that provide a financial service outside of it. Having a weekly financial planning meeting wherein your executives come together to propose a budget to the owner, is a key part of a standard business financial system.
Prior to the meeting, have each member prepare by surveying their own area or entity for expenses, bills and potential ways to invest money back into the business for the highest return.
The person on the ground in an area often has more realistic data on what is really going on, and really needed or wanted than the executive does.
So requiring them to propose their own weekly budget for their area creates buy-in and better accountability.
Five: Income Planning
In every business of any size, there must be someone planning for, analyzing and predicting the future income of the business.
This means creating lists of past clients to reactivate, assessing the dollar value of an average transaction with the company, and generally creating income demand on the business.
It could be said that a primary natural law of economics is that a business will try to spend every dollar it makes and more.
It is also true that a business often makes only as much income as it thinks it needs.
Between these two urges we have a major problem in profitability, UNLESS there is income planning occurring and demand being put on the business to make more money.
Learn the other elements of a business financial system in this week's episode of The Six Figure Biz Podcast!