How to Plan For Disaster In Your Business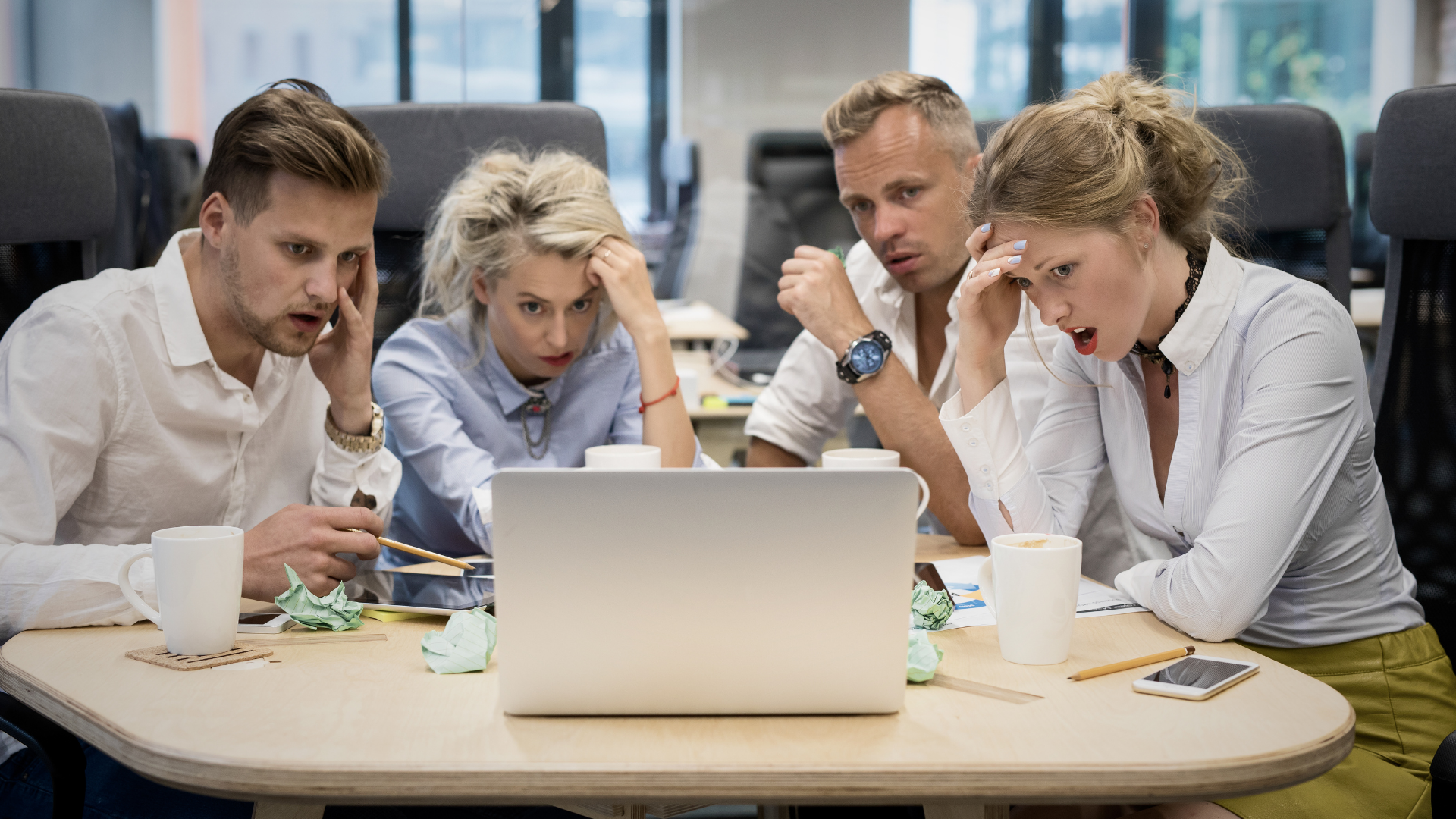 One of the best ways to protect your investments and your future is to have a plan for the most likely disasters your business could face.
If you're in a location-based industry, your business is at risk of natural and man-made disasters - fire, pandemic, burglary, vandalism, etc.
As an online business, you have risks such as cyber hacking, power blackouts, and changes in the algorithm of various social media platforms - which put a damper on your client-attraction strategies.
No matter what type of business you own, if you have a partner, a sales team or other person your income relies on, the death or severe illness or disability of that person could also become a disaster your business needs to face.
So in this episode, I'm exploring the most likely disasters any company might face...
...because any and all of these can have a devastating effect on your income!
Back in January 2021, I invited disaster expert and 7-figure business owner Joe Rivera on the show (episode 33) to talk about how to create a disaster preparedness plan for your business.
This week, I want to take a deeper dive into this topic and give you actionable, practical steps you can take right now to prepare your business for whatever comes.
When disaster strikes in your community, being prepared can mean the difference between going bankrupt (and putting you, your family and your employees at risk) or becoming a pillar of the neighborhood by protecting not only yourselves, but remaining in a position to serve other locals in a way that generates enormous goodwill for you and your business.
Identify The Most Likely Disasters Your Business Could Face
Depending on whether you are location-based or online-based, and whether you are a solopreneur or have a team of 200+ employees, the most likely disaster your business could face will be very different.
Educating yourself on the likely scenarios and the best way to prepare for each is an important step every business owner (of any size) should take.
Here are just a few examples:
Fire
For a location-based business, fire is a devastating event that can wipe out every asset your business owns.
How to Prepare:
Check your renters/owner insurance to be sure it covers a fire
Ensure any major equipment is also ensured
Perform regular backups of data into the cloud
Scan paperwork so it is also backed up
Follow all safety guidelines, including smoke alarms, extinguishers and drill your team or employees on proper exit strategies
Cyber Attacks
No matter what industry you serve, getting hacked can create serious data and privacy breaches for your customers. The US Chamber of Commerce has some good resources for how to deal with a cyber attack once it has happened.
How to Prepare:
Limit access to your data and information. Employees or team members should only have access to what they need to get their work done
Install software updates. Often these include security updates and using an older version of the software can leave your information exposed
Don't reuse passwords
Store passwords in a safe place
Change passwords and access data when an employee is terminated
Use encryption for sensitive business information
Natural Disaster
Whether a hurricane, earthquake, tornado, etc., these events may not be preventable but you can and should be prepared to support not only your clients/customers - but also the local community.
How to Prepare:
Create a written exit plan if the disaster occurs during business hours
Inform and drill employees on what to do in the event of disaster
Keep nonperishable food and water stored in an easily accessible spot
Invest in a generator to protect against power outages
Connect with local law enforcement, city/town officials and other local business owners to create a community disaster plan
Conduct An Inspection of Your Business' Needs
Once you have identified the most likely forms of disaster, inspect your business and make a list of needs that would have to be met in that scenario to ensure the continuity of your company.
This might be a good time to contact any vendors your business relies on and ensure they have a disaster plan in place as well!
Note: If upon inspection you decide that the product/service you provide would not be a priority in the community in times of disaster, take a look at what else your business could provide for the neighborhood in such a case, and prepare to be of help to your local area.
While this may not bring in any income during the period of the disaster, it does help to promote you and your business - and creates enormous goodwill which will help you get back on your feet later.
Create A Flexible Contingency Plan
Write down all your "what ifs" in that scenario, and how you will manage each of them.
For example, if there is a possibility that you will be in the office when disaster strikes, and your family is at home, or your kids are in school - formulate a plan for how you will reunite with them or whether it is better to stay put until help arrives.
Make sure the same planning is taking place for each of your employees. This not only ensures your workforce will not disappear when you need them the most, it also provides for the welfare of those on whom your business depends.
In Times of Disaster, Pivot Your Marketing Message
When disaster strikes, a lot of negative emotion can weigh heavily on the community. Fear, anger, and resentment can become a very real danger to you and your business if not handled appropriately.
The message your company projects and the language you will use are an important part of your disaster plan.
Make sure you survey your community - understand their emotional state, and what their attention is on, to help you formulate a message using language that will not add to their trauma but instead be seen as appropriate and helpful.
For instance, in 2020 at the height of the coronavirus pandemic many people were very frightened. Those businesses which pivoted their message to communicate how they were keeping clients/customers safe, and focused their marketing on what they COULD still provide (not wasting time communicating about what they could no longer do) were the most successful in capturing the public's attention.
Being compassionate for others, even in the face of disagreements, is a powerful tool for thriving in times of disaster.
Protect Against Loss of A Key Person
One of the most overlooked assets of a small business is the people who work for it. It has become common in the United States to underfund employee benefits and retirement plans, and to ignore the most common disaster any business eventually faces: the loss of the CEO, owner or a key player to death, disability or retirement.
70% of family businesses fail or are sold before the second generation takes over.
If the loss is that of a key employee (such as a top-ranking sales person, CEO, or other C-Suite manager) the business often falls on hard times, if only until the person has been replaced, and their replacement is grooved in and fully trained.
Two such losses in the same fiscal year can be devastating to a business, and cause it to fail entirely or operate at a deficit for months or years to come.
When the loss is of a business partner or the owner, the effect is often fatal to the company if no succession plan is in place.
This problem is made worse by the fact that estate laws often put the ownership of the business in question when there is more than one family member or business partner and no estate planning has been done.
While working as a minister in Los Angeles, I witnessed several such disputes - many of which ended in the business being liquidated and sold for far less than its original value to satisfy the unending argument over who owned the rights to the deceased person's half of the business.
Such disputes can be lengthy - involve courts, lawyers and other fees, and meanwhile this does nothing to support the business now struggling from a lack of leadership.
The death of a business owner also puts a hardship on their family who might inherit not only a business they don't know how to manage, and a legal dispute with a business partner or shareholders over who owns it, but also an enormous tax burden from the inheritance.
How To Prepare:
Life insurance on the owner, business partners and/or key persons involved in the business
In the case of two or more business owners, put a buy/sell agreement in place to ensure the business passes to the remaining business partners and the deceased person's family or estate is properly reimbursed
Create a will and estate plan for the business owner that includes how the business and its assets will be passed
Get a free Disaster Plan for your business, with Ben & Sarah Nadler!