5 Retirement Strategies You Didn't Know Are Only Available To Business Owners
by Sarah Nicole Nadler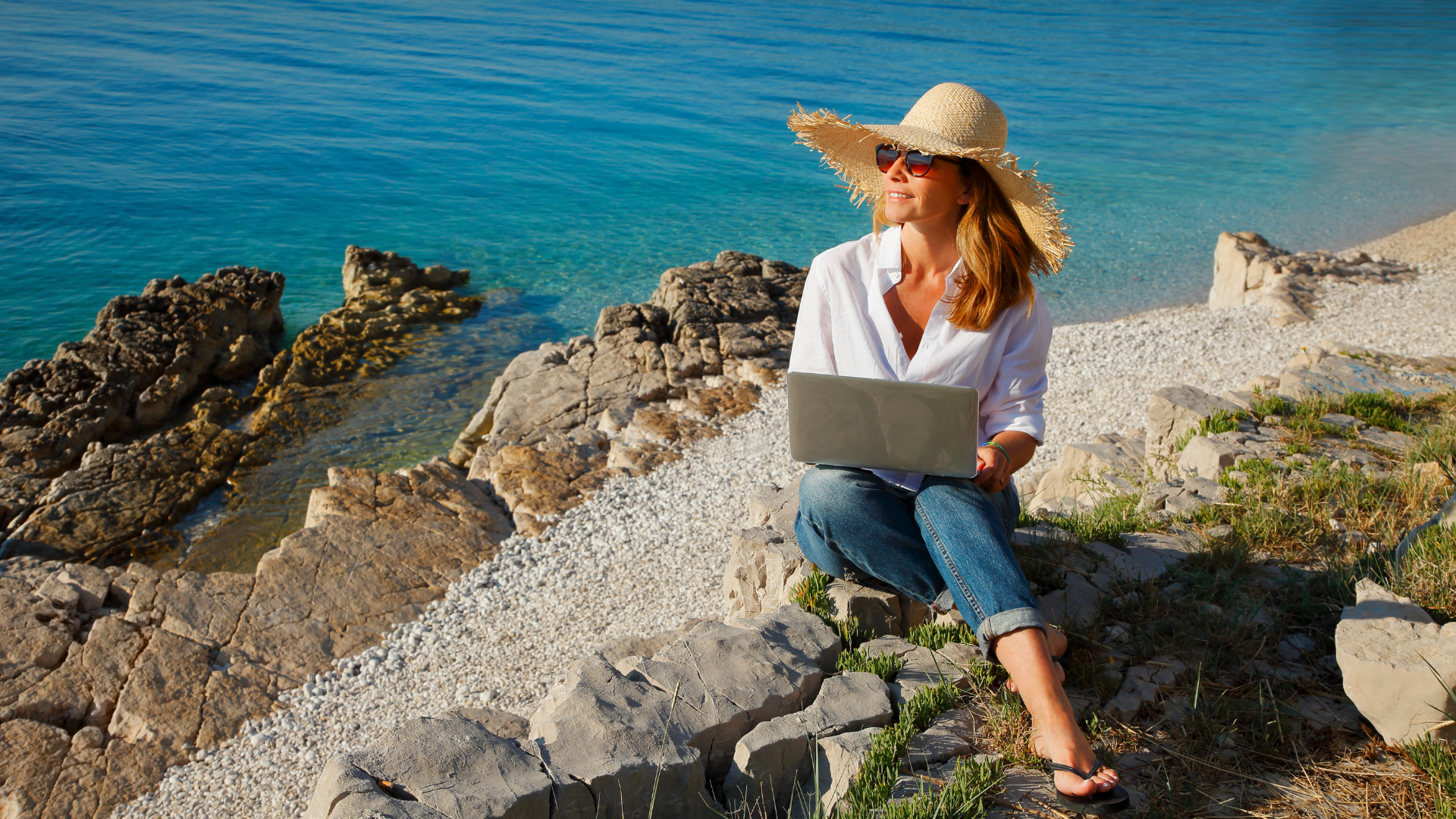 If you're a business owner, it might have occurred to you that the 'traditional' retirement model isn't the only option for you.
The typical retirement plan is based on how much money you can ACCUMULATE over a period of time in savings accounts such as bank accounts, 401(k)s, IRAs, brokerage accounts (including investing in mutual funds, stocks, bonds and other securities).
In this episode with special guest speaker Ben Nadler, we explore why that isn't the only option for established business owners...and what strategies will do better.
The formula for "how much" you need in order to retire is typically based upon an amount of income you would need to replace when you are no longer working at a J.O.B. This "retirement planning model" is the generally-accepted practice amongst the financial advisor community and is distributed to the general population.
But it's not the best one for business owners.
As a service-based business owner, firstly - a lot of the traditional savings vehicles don't make sense. You don't have a 401(k) or if you do there isn't anyone 'matching' it!
What about ROTH or an IRA? Well, they are both tax-deferred, which works great if you're an employee in a job...and expecting to be in a lower tax bracket when you retire - not so for most business owners!
And if you're just starting out in business, it might be years (depending on your industry and business model) before the company you build can afford a nice retirement package for the owner.
As a business owner, you should follow a financial planning process that puts the focus on INCOME rather than accumulation of savings. In other words, don't ask the question of "How much do I need to save for retirement?" Instead, ask yourself, "How much in INCOME do I want to have in retirement?"
Here's how to do the math in this type of retirement strategy:
Determine your minimum monthly income needs

. This is an income amount that would pay for all of your basic household financial requirements, and it comes from investments that require little or no attention from you. Don't get caught up in the significance of "what investments do this?" Just name the amount – 5k, 10k, 15k? It doesn't matter – the math can be done later. Right now I just want you to NAME the minimum amount of income you need.
Determine your DESIRED monthly income needs

. This is an income amount you want to have coming in that pays for your desired lifestyle. The income would be generated from ALL of your income producing investments. Some of those investments may be "passive" and some would require more of your attention (such as businesses, consulting, or some real estate).
The beauty of this retirement planning model is that YOU DETERMINE WHAT YOU WANT, FIRST AND FOREMOST, and then reverse engineer what you would need to do in order to produce this amount of income. 25K? 40k? 80k? It's entirely up to you.
This INCOME-based planning approach puts you in the driver's seat. It allows you to align your income with the lifestyle you WANT to have. It doesn't make you reliant on 1 or 2 income sources from investment vehicles with potentially volatile performance that has too large an impact on your ability to live life on your terms.
Check out Episode 49 of The Six Figure Biz Podcast for more information on the options you have as a business owner for retirement (not financial or investment advice - purely for informational purposes.)
Strategy #1:
As a business owner, your company is probably the largest asset your household owns. Therefore, it only makes sense to factor the business into your retirement plan.
The first retirement strategy you should consider is to bring on a partner with the intention of selling to them eventually. This allows you to really ensure your clients will be served the way you treated them, as you will be training your replacement and documenting precisely how things are run as part of the transition.
Doing so provides two possible retirement plans for you as the seller:
1) Your partner may take out a loan and buy you out with one lump sum.
2) Or your partner and you may choose to enter into a contractual agreement whereby the buy-out process extends years or even decades, which provides you with a potential for continuous income in retirement.
Check out episode 49 where Ben Nadler explains how to turn either the lump sum or the long-term contract into a retirement plan.
Pros:
Retain some rights.

You can structure a deal that transfers your business to your associate or partner and generates liquidity for you, but allows you to remain involved and still practicing if you so choose.

Train your replacement.

Ensure your clients will be served the way you treated them.
Cons:
Requires a highly-trained business owner

. In order to afford a partner you must be capable of producing enough revenue to support the added financial burden until you transition.
Strategy #2:
The second retirement option is to sell your business to a private buyer. Look for a new graduate or up-and-coming professional or entrepreneur who wants to own their own business, without having to start from scratch.
In this option, you again have the option to either accept a one-time lump sum or offer to finance the sale of your business with a portion of the profits being paid to you over the course of years or even decades - giving you a source of continuous income in retirement.
Pros:
Leave a legacy.

Your business is more likely to continue to serve clients the way you did.
Cons:
Possible need to finance a portion of the transaction

, which can leave some of your income at risk.
Strategy #3:
Your third potential retirement strategy as a business owner is to "move up" in your company, rather than selling.
By hiring one or more professional service providers and hiring/training a CEO, you can become an absentee owner who retains full rights over the company without having to manage it or deliver the service personally.
This is a great option for having continuous income in retirement as well as a way for those professionals who love what they do to keep working at a more comfortable pace.
Pros:
Help retain clients.

By not transitioning, you prevent the interruption of client flow in the business and thereby help keep the production steady and expanding.

Keep working as long as you want to.

If you love what you do, why stop completely?

Reduce the risk of running out of income in retirement.

By retaining ownership of your company, you create a continuous source of income in retirement which mitigates against the risk so many retirees face.
Strategy #4:
Another strategy is selling your business to a corporation when you're ready to transition.
Selling to a corporation has numerous advantages. It helps ensure you will get market value on your business at the time of sale, provides a cash injection into your household upon retirement which you can use to fund a multitude of financial products and investments, and leaves a legacy behind by ensuring your company will continue serving clients and the community.
Pros:
Diversifying your personal finances.

If your business is your most valuable asset, selling it to a corporation allows you to turn that asset into more liquid and more diversified investments.

Leaves a legacy

. Your business will remain open and continue to serve the community.
Cons:
Relinquishing control.

Most corporations have a highly-structured business model. Your way of serving clients may not remain the same after selling.
Strategy #5:
Lastly, we have the hybrid model of retirement - combining one of the above strategies with more traditional financial products such as a 401(k), IRA, etc.
Avoid putting most of your savings in a retirement vehicle that penalizes early use of its funds if you plan to retire before age 60.
In Summary
There are many factors that must be taken into consideration when planning your retirement from business.
Would you like to speak to Ben & I about your plans? Ben Nadler is a licensed financial advisor and can help guide you in making the right decision.